Trial of Ukrainian citizen charged with incitement of terrorism set for July 17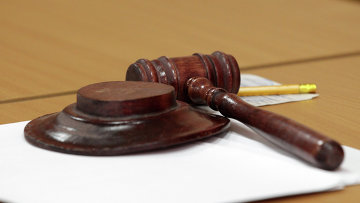 15:59 09/07/2018
MOSCOW, July 9 (RAPSI) - The North Caucasus District Military Court will start hearing on the merits of a case against Ukrainian national Pavel Gryb charged with inciting a Russian schoolgirl to commit a terrorist attack on July 17, the court's spokesperson Alena Katkalo has told RAPSI.
According to investigation, from March 27 to May 15, 2017, the Ukrainian citizen persuaded and called through the Internet a girl living in Sochi to commit a terrorist attack during a graduation party on June 30 and then leave Russia.
The defendant could face up to 15 years in prison if convicted.
Currently, the defendant is in detention. His jail term is to expire on December 19.