Cypriot court releases Russian woman charged with embezzlement on bail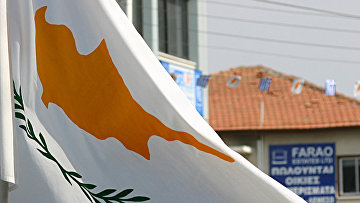 10:59 25/06/2018
MOSCOW, June 25 (RAPSI) – The Nikosia District Court on Cyprus has ruled to release Russian citizen Marina Solinova, charged with embezzling 3 million rubles (about $50,000), on €50,000 bail until the next court hearing, a source has told RAPSI.
It was noted that there ruling on extradition has not been issued yet because the documents provided by Interpol are incomplete.
The Russian woman wanted since the fall of 2017 was arrested in Cyprus on May 31 and placed in detention.
According to the source, investigators believe that Solinova holding a post in the Federal Agency for the Commonwealth of Independent States Affairs, Compatriots Living Abroad, and International Humanitarian Cooperation (Rossotrudichestvo) and her accomplices embezzled funds allocated for organizing international exhibitions and presentations by signing a state service contract at an overvalued price with a firm controlled by the defendants.
The embezzlement case was opened against Solinova in February 2017. A Moscow court issued an arrest warrant for her in absentia in November 2017.
Solinova pleaded not guilty while her alleged accomplices testified against her, the source told RAPSI earlier.
Rossotrudichestvo in turn refuted allegations that Solinova worked in the federal agency, according to publicly available sources.