Russian court upholds 9-year prison sentence for ex-senator guilty of corruption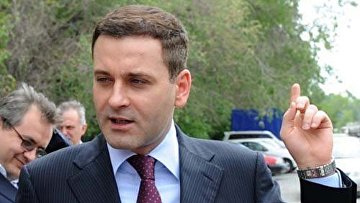 10:53 01/06/2018
MOSCOW, June 1 (RAPSI) – The Chelyabinsk Regional Court has upheld a 9-year prison sentence for the former member of the Federation Council Konstantin Tsybko, found guilty of corruption crimes, the press-service of the court has told RAPSI.
Tsybko will serve his punishment in a high security penal colony, the court's spokesperson noted.
In August 2017, the Ozersk City Court in the Chelyabinsk Region found Tsybko guilty of involvement in two instances of taking large scale bribes. In addition to the prison term, he was also fined 70 million rubles ($1.1 million).
The court found that in 2011 Tsybko received at least 11 million rubles ($176,800) from the head of the Ozersk City District in the Chelyabinsk Region Yevgeny Tarasov for assistance with the latter's appointment for the office.
In 2012, Tsybko with assistance of Tarasov personally received 10 million rubles for lobbying interests of businessman Oleg Laknitsky.
In April 2015, the Leninsky District Court of Magnitogorsk found Laknitsky guilty of bribe-giving.