Investigators seek to extend detention of high-ranking customs official in bribery case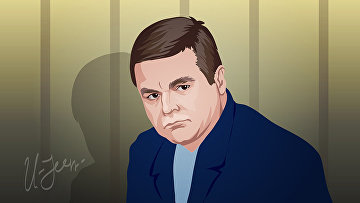 13:13 14/05/2018
MOSCOW, May 14 (RAPSI) – Investigators have filed a motion with Moscow's Basmanny District Court seeking to extend detention of First Deputy Director of the Federal Customs Service's Far Eastern Directorate Sergey Fedorov charged with taking bribes until September 19, the court's spokesperson Yunona Tsareva has told RAPSI.
Hearing on the motion will be held on May 17.
According to investigators, from December 2015 to October 2017, Fedorov received at least 26 million rubles ($451,500) and $150,000 in bribes from businessman Rodion Tikhonov for protection of his company's business. The suspect provided full assistance in the organization of the Far Eastern Customs Directorate's work towards Tikhonov's Dalzavod-Terminal CJSC and helped in settling all problematic issues with the customs body.
Fedorov could face up to 15 years in prison if convicted. The defendant has pleaded not guilty. His defense lawyers claim that the case is based on slander.
Businessman Tikhonov was earlier charged with organizing a gang and evasion of customs payments. He was put in detention, the Investigative Committee said earlier.