Supreme Court upholds life sentence for Russian biker in multiple murder case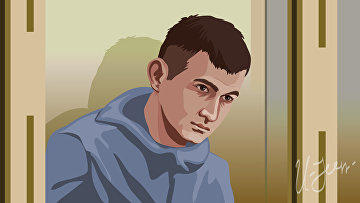 12:43 20/04/2018
MOSCOW, April 20 (RAPSI) – The Supreme Court of Russia has upheld life sentence for biker Ilya Aseyev convicted of killing five other motorcycle riders in the Moscow Region, RAPSI correspondent reports from the courtroom.
Aseyev appealed the sentence asking to reconsider the case with another court panel. He said that during the initial hearings he told a judge that there were 24 serious violations committed by a prosecutor, but the court chose to ignore them. Aseyev believes that these violations could influence outcome of his sentence as the final decision of jurors was taken with a margin of one vote.
Moreover, the defendant disagreed with conclusions of the Moscow Regional Court stating that he was trying to escape responsibility. Aseyev noted that he did not escape investigators and admitted his guilt in full.
On November 20, the Moscow Regional Court on Monday found Aseyev guilty and sentenced him to life in prison. The court also granted lawsuits lodged by victims in the case seeking compensation. Aseyev was ordered to pay 3 million rubles ($50,500) in compensation for moral harm to each plaintiff, over 679,000 rubles ($11,500) in damage caused, and 62,500 rubles ($1,000) of attorney fees.
According to investigators, Aseyev shot five other bikers with his "Saiga" rifle during the group's convention near abandoned beer plant on May 8, 2016.
Aseyev claimed that he was provoked by victims, who insulted and humiliated him. The motorcyclist insisted that he only wanted to scare them off but accidentally killed one of the bikers and shot the others as witnesses.