Jurors find Russia's kickboxing champion of Europe guilty of drug trafficking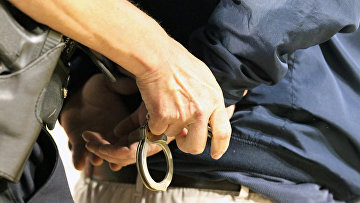 10:36 20/04/2018
MOSCOW, Apr 20 (RAPSI) – Jurors have found former two-times kickboxing champion of Europe and ex-officer of the Russian anti-drug agency Alexander Bolshakov guilty of drug and weapon trafficking, the press service of the St. Petersburg City Court has stated.
Other defendants in the case are Alexey Anufriyev, Yevgeny Gilani and Stanislav Brekhov. They were acquitted of two instances of drug dealing because of their non-involvement but were found guilty on all other charges.
According to case documents, in 2014, Bolshakov, who at some time served in Russia's Federal Drug Control Service (FSKN), organized a criminal group to smuggle drugs in St. Petersburg. Investigators believe that Brekhov acting on Bolshakov's order bought over 11 kilograms of cocaine in Uruguay in May-June 2014. On June 8, the Pulkovsky Customs Service officers found drugs in Brekhov's personal luggage. Cocaine was expropriated, and Brekhov was arrested.
About a month later, Bolshakov, Anufriyev and Gilani were arrested. Firearms and ammunition were found during searches at Bolshakov's home.
Jurors also found the defendants guilty of smuggling large party of drugs from Finland.
FSKN representatives have confirmed to RAPSI that Bolshakov was serving in the agency from 2006 till 2010.