Russian hacking group leader seeks to replace rest of prison term with fine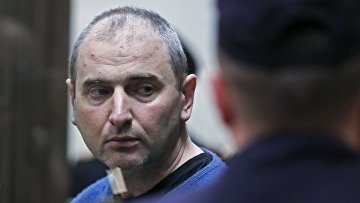 11:49 17/04/2018
MOSCOW, April 17 (RAPSI) - The leader of Russia's hacking group Shaltai-Boltai, or Humpty Dumpty, Vladimir Anikeyev sentenced to 2 years in prison has asked the Lefortovsky District Court of Moscow to replace the rest of his term with a fine, the court's spokesperson Yekaterina Krasnova has told RAPSI.
The hearing on the matter will be held on April 26.
Earlier, Anikeyev petitioned for parole but the court dismissed his motion in January.
The Moscow City Court sentenced Anikeyev to 2 years in prison in July 2017. The man was found guilty of getting illegal access to computer information in collusion with a group of people.
Two other group members, Alexander Filinov and Konstantin Teplyakov, have received 3 years in prison each.
From 2013 to 2016, Anikeyev and his accomplices hacked computers, cellphones and tablet computers of Russian citizens and stole information data, according to investigation. In some cases, they put the information for sale on the Internet. Anikeyev has pleaded guilty.