Eurotrust bank's ex-head released from punishment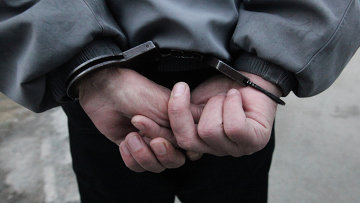 10:59 17/04/2018
MOSCOW, April 17 (RAPSI) – The Moscow City Court has mitigated sentence for Eurotrust bank's ex-head Andrey Krysin, who was initially given 8 years in a penal colony in a 3.5 billion-ruble ($57.4 million) embezzlement case, and released him from punishment, the press-service of the court has told RAPSI.
Krysin's sentence was changed from 8 years to 7 years and 9 months. He was released from punishment because of a serious illness. However, he still has to pay an 800,000-ruble ($13,000) fine.
In 2017, the Zamoskvoretsky District Court of Moscow found Krysin as well as the bank's board chairman Petr Zhurin and his deputy Olga Bocharova guilty. Zhurin was sentenced to 6 years while Bocharova received 5.5 years. Later, the Moscow City Court mitigated their sentence by 3 years and 2 months. Several other persons were also convicted in the case.
The Interior Ministry's Investigative Department opened a case against Eurotrust over large-scale fraud in the summer of 2014, after the Deposit Insurance Agency reported that at least 3.4 billion rubles ($55.8 million) had been illegally withdrawn from the bank. The case was opened after an audit following the revocation of the bank's license.
The Central Bank of Russia revoked the license of Eurotrust Bank, one of Russia's 200 largest banks by assets, in February 2014 in a move to clean up national banking sector. In March 2014, the Moscow Commercial Court declared it bankrupt.