Ex-councilor of Murmansk Region's governor to go on trial over alleged embezzlement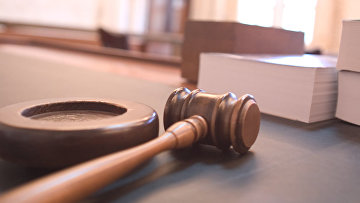 11:43 06/04/2018
MOSCOW, April 6 (RAPSI) – Investigation into Gennady Shubin, the former councilor of the Murmansk Region's governor, as well as his alleged accomplices charged with abuse of office and embezzlement of nearly one billion rubles ($17.3 million) has been completed, the press-service of the Investigative Committee has stated.
The criminal case is expected to be transferred to a court soon.
Other defendants in the case are ex-lawmaker of the Murmansk Regional Duma Maksim Nefedov and former top managers of housing and community services companies, Kirill Popov, Vitaly Poborchy, Yevgeny Morozov and Nikolay Yerashkin.
According to investigators, in 2010-2011, the defendants conspired to artificially increase debt owed to Kandalaksha Water Services company by refusing to pay the bills, expecting the company to go bankrupt and prepared for takeover. Investigators noted that the company experienced losses estimated at over 18 million rubles ($312,500).
Allegedly, in the same period officials have stolen 6,000 tons of fuel oil belonging to TD Resource Invest company and obtained 100 million rubles ($1.7 million) as a result. Shubin himself is also charged with embezzlement committed by an organized criminal group estimated at 820 million rubles ($14.2 million) provided by Sberbank in credits.