Ombudsman asks Prosecutor General for help in return of Russian businessmen from UK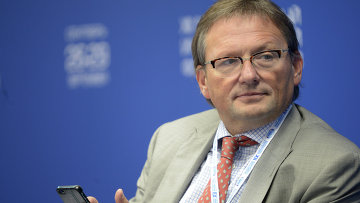 13:59 30/03/2018
MOSCOW, March 30 (RAPSI) – Business ombudsman Boris Titov has asked Prosecutor General Yury Chaika to render assistance in return of Russian businessmen under investigation from abroad, the ombudsman's press service has told RAPSI.
Earlier, Titov submitted the so-called London list which comprises more than 20 persons evading Russian justice in Britain to the President. The ombudsman reminded Chaika of Vladimir Putin's order to handle each case and asked Prosecutor General for help in the impartial investigation, the statement reads.
According to the ombudsman, Russian tycoons living in the UK have asked for safe coming back home without being arrested and detained until the end of investigation. Several years ago, criminal cases over economic crimes were opened against each of them. Later, the cases were shelved, but they can be reopened at any moment, Titov said. Defendants in economic crime cases should not be detained, the ombudsman believes.