Russian Customs official arrested on suspicion of corruption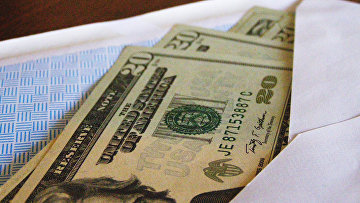 12:59 21/03/2018
MOSCOW, March 21 (RAPSI) – First Deputy Director of the Federal Customs Service's Far Eastern Directorate Sergey Fedorov has been arrested on suspicion of taking bribes, the Investigative Committee's spokesperson Svetlana Petrenko has announced.
According to investigators, from December 2015 to October 2017, Fedorov received at least 26 million rubles ($451,500) and $150,000 in bribes from businessman Rodion Tikhonov for protection of his company's business. The suspect provided full assistance in the organization of the Far Eastern Customs Directorate's work towards Tikhonov's Dalzavod-Terminal CJSC and helped in settling all problematic issues with the customs body.
Investigators are going to bring charges against Fedorov and motion for his detention soon.
Businessman Tikhonov was earlier charged with organizing a gang and evasion of customs payments. He was put in detention, the statement reads.