Detention of alleged leader of women's terrorist cell extended once more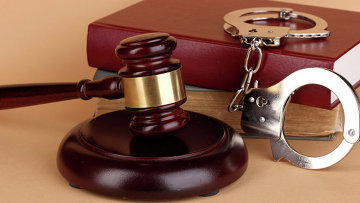 15:46 14/03/2018
ST. PETERSBURG, March 14 (RAPSI, Mikhail Telekhov) - The Kalininsky District Court of St. Petersburg has extended detention of Alla Bespalova, an alleged leader of the regional women's cell of Hizb ut-Tahrir terrorist group banned in Russia, until May 16, the Unified press service of St. Petersburg courts has told RAPSI.
The woman stands charged with organizing and managing the terrorist group. She was arrested in November 2017.
According to investigators, Bespalova is the wife of Isi Ibragimov, who was sentenced in November 2016 to 12 years in prison for involvement in terrorist activities.
Hizb ut-Tahrir (the Party of Islamic Liberation), founded in Jerusalem in 1953, is banned in several Arab and Central Asian countries. Russia's Supreme Court banned the group from operating on the territory of the country in 2003, describing it as a terrorist organization.
Hizb ut-Tahrir members are regularly arrested by the police across Russia, mainly in big cities in central Russia, the Volga region and Siberia. Also, there are many supporters in Crimea, which rejoined Russia in March 2014.