Defendant in penitentiary embezzlement case released from jail, put under house arrest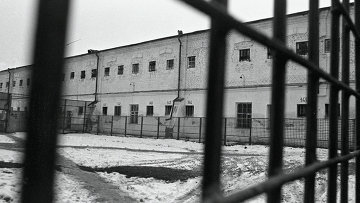 15:38 07/03/2018
MOSCOW, March 7 (RAPSI) – Moscow's Basmanny District Court has released Marina Dyukova, an alleged accomplice of the Federal Penitentiary Service's (FSIN) ex-Deputy chief Oleg Korshunov, charged with large scale embezzlement, from detention and put her under house arrest, the court' s press service has told RAPSI.
Dyukova is charged with assistance in embezzlement of at least 50 million rubles (about 900,000) of budget funds.
According to investigation, Korshunov organized conclusion of two government contracts on delivery of fuels and lubricants and food products at an overvalued price between 2015 and 2016. Actions of Korshunov and his accomplices allegedly caused a 160-million-ruble damage (about $3 million) to the FSIN.
The defendant has pleaded not guilty. However, he has been put in detention.
Korshunov was appointed to the post of FSIN deputy head in March 2014. He has been bestowed the rank of Full State Counsellor 2nd Class of the Russian Federation.
In October 2017, President Vladimir Putin relieved Korshunov of his post.