Investigators may read correspondence without court order – Russian Constitutional Court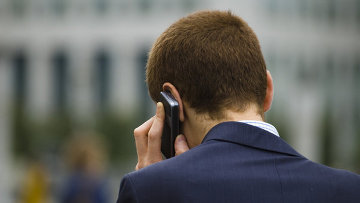 13:59 14/02/2018
MOSCOW, February 14 (RAPSI) – The Constitutional Court of Russia has ruled that investigators may read correspondence on phones, tablets and computers without a court order.
An appeal against provisions of legislation written down in the Criminal Procedure Code of Russia has been filed with the court by Dmitry Prozorovsky, who had earlier been sentenced to a prison term. According to the applicant, these provisions, allegedly violating a right to privacy of correspondence, are unconstitutional and allow bodies of preliminary investigation to obtain various sorts of information without a court order.
Lower courts that reviewed Prozorovsky's case dismissed his motion to classify examination protocols related to his electronic devices and found to contain text messages as ineligible evidence. The courts stated that a court order is not needed for such an examination.
The Constitutional Court noted that investigators may examine items to find evidence of crimes and other information relevant to a criminal case. The legislation provides that this procedure may be conducted before a criminal case is launched. The exemption cases involve examinations that require lengthy study or if the procedure may not be conducted at the location of evidence. Only those items that are relevant to the case may be examined, the court ruled.
People, who believe that the law provisions violate their Constitutional rights, including privacy of correspondence, may challenge actions of investigators in a court, the ruling reads.