Criminal case against former managers of Lenenergo returned to prosecutors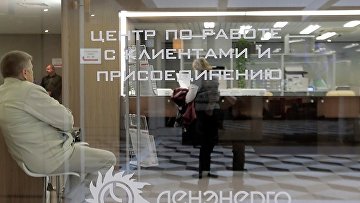 14:59 30/01/2018
ST. PETERSBURG, January 30 (RAPSI) – A court in St. Petersburg had returned a criminal case against the ex-head of the Lenenergo energy distribution company, Andrey Sorochinsky, and his deputy Denis Slepov to prosecutors, the united press service of St. Petersburg courts told RAPSI.
The case is being reviewed for the second time. During the preliminary hearings the court found serious contradictions contained in the indictment that prevented it from making a lawful and well-founded judgement.
Earlier, Sorochinsky and Slepov had been convicted to 4 and 3 years in a penal colony. They were found guilty of going against the order of the company's executive board and placing 10.6 billion rubles (nearly $190 million) of temporarily available assets in the accounts of Tavrichesky bank, which faced liquidity problems at that time. Soon afterwards, the bank lost its license; accordingly, Lenenergo suffered losses amounting to 8.6 billion rubles (nearly $154 million), whereas 32 billion rubles (about $572.4 million) had to be transferred to the enterprise from the federal budget to improve its financial standing.
Later, the appellate board of the St. Petersburg City Court overturned the ruling and initiated another review of the case.
Lenenergo is one of the largest energy distribution companies in Russia.