Prosecutors seek extradition of Russian man charged with fraud crypto currency from Greece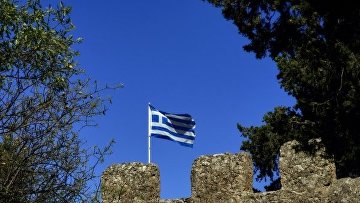 12:45 12/01/2018
MOSCOW, January 12 (RAPSI) – Russia has sent a new request to Greece for extradition of Alexander Vinnik charged in the U.S. with a $4-billion crypto currency fraud, the spokesperson for the Prosecutor General's Office Alexander Kurennoy has told RAPSI.
Vinnik was arrested in Greece, where he went on vacation, in July 2017. The U.S. authorities claim that the Russian national, acting as an operator of BTC-e digital currency trading platform and exchange, received $4 billion and did business in violation of anti-money laundering legislation.
Vinnik has pleaded not guilty and filed an appeal against a ruling ordering his extradition to the U.S. In December, the Supreme Court of Greece dismissed his appeal.
Russia is also seeking extradition of Vinnik on fraud allegations. In October, Russian prosecutors' request for his extradition was granted by a judicial council in Thessaloniki.
A final decision in Vinnik's extradition case is to be adopted by the Justice Minister of Greece.