Groundless seizure of assets violates right of private property – Constitutional Court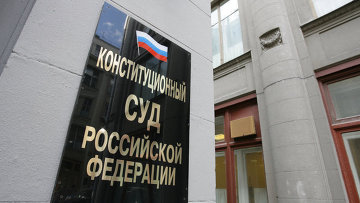 16:59 11/01/2018
MOSCOW, January 11 (RAPSI) – Groundless seizure of material evidence legally owned by persons, who are not suspected or charged with crimes, restricts the right of private property, the Constitutional Court of Russia has stated on its official website.
In February of 2017, during an investigation into a criminal case over the sale of unlicensed products, the authorities seized equipment for production of cigarettes owned by the Sinklit company in the Belgorod Region. No charges were pressed, but equipment stayed seized as entrepreneurs could not lift the arrest through regular courts, that prompting them to bring the matter to the Constitutional Court.
According to the applicants, the practice that allows investigators to seize assets for indefinite time without a court ruling restricts the freedom of entrepreneurial activity and violates the right to freely own and use one's own property.
The Constitutional Court ruled that restriction of private property rights in the name of public interest may be implemented, but only if it is motivated and temporary. The court also noted that this measure may be taken only on the condition that certain guarantees are provided.
The contested regulations of the Russian Criminal Procedure Code were found to be in line with the Russian Constitution since they do not envisage groundless seizure of property. The decisions made in the Sinklit case are to be reconsidered, the Constitutional Court said.