Cypriot company accuses Manafort of financial fraud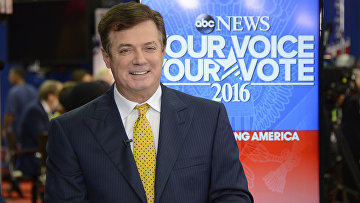 12:59 11/01/2018
MOSCOW, January 11 (RAPSI) – The Surf Horizon Limited, a company registered in Cyprus and allegedly linked to Russian businessman Oleg Deripaska, accused Paul Manafort, former campaign manager for Donald Trump, and his partner Richard Gates, of fraud and fraudulent concealment, according to the court documents available to RAPSI.
The lawsuit reads that Manafort and Gates, who positioned themselves as specialists in doing business in Eastern Europe, in 2008 received $18.9 million from the Surf Horizon allocated for the purchase of the Black Sea Cable, several Ukrainian cable and internet companies. Also, the defendants were paid over $7 million in management fees.
Because of the world financial crisis, the Surf Horizon recommended to sell the Black Sea Cable. For several years Manafort and Gates told the Cypriot company that they are looking for a potential buyer. In 2010, they also assured that the Black Sea Cable was undergoing audit.
Later, both statements turned out to be false, the plaintiffs believe. In 2011, partnership of Surf Horizon and Manafort lost control over the Ukrainian asset, but the Cypriot company did not know that until 2015, when it conducted its own investigation into the matter. After the defendants were brought to U.S. court, they stated under oath that they had no control over the lawyer who acted as agent with custody of the bank records and had no access to relevant documents.
In May 2017, the Surf Horizon obtained new information through another court proceedings at Cyprus revealing that the price for purchase of the Black Sea Cable was set at $17.8 million instead of paid $18.9 million. According to the plaintiffs, Manafort and Gates divided the missing $1.1 million. In addition, it also became known that the abovementioned audit has never been held and that the defendants were guiding actions of their lawyers, the lawsuit reads.
The plaintiffs seek to recover $25 million from Manafort and Gates as punitive measures for fraud and negligence. They also seek to collect lost $1.1 million, losses from the investment caused by actions of the defendants and attorney fees.
Manafort is involved in high-profile investigation into alleged intervention of Russia into the U.S. Presidential election in 2016.