Russian prosecutor demands 11 years in prison for NYC socialite Janna Bullock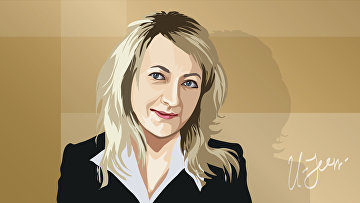 15:40 27/12/2017
MOSCOW, December 27 (RAPSI, Lyudmila Klenko) – A prosecutor has asked the Basmanny District Court of Moscow to sentence the U.S. citizen and real estate mogul Janna Bullock charged in Russia with embezzling about 11 billion rubles (about $190 million) to 11 years in prison in absentia, the court's spokesperson Yunona Tsareva has told RAPSI.
Sentencing of Bullock has been scheduled for January 23, according to the court's representative.
Defense objected to the prosecutor's position saying that the demanded term is "indecent," lawyer Shamil Arifulov told RAPSI.
The court began considering the case against the New York socialite in May. Russia's investigators believe that Bullock along with her ex-husband, former Moscow Region Finance Minister Alexey Kuznetsov, and other accomplices embezzled over 11 billion rubles from several organizations in the Moscow Region between 2005 and 2008.
According to the Prosecutor General's Office, the U.S. authorities have dismissed a request for Bullock's extradition to Russia. Therefore, she is being tried in absentia.
Bullock has made a name for herself on New York's real estate and social scenes. She was described in a 2010 New York Post article as a "gorgeous and [glamorous] real estate mogul [who] rose from Brighton Beach baby sitter to New York's best-known Russian socialite without anyone knowing much about her private life or past."
In 2012, The New York Times described her as a "glamorous Russian-born real estate developer and art scene fixture who retreated from life on the party circuit to spend nearly two years combatting accusations against her and her husband."