Case of Russian high-ranking investigator reaches court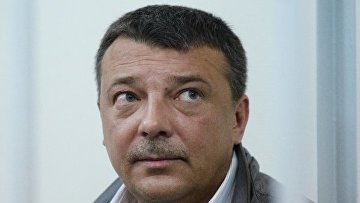 16:56 26/12/2017
MOSCOW, December 26 (RAPSI) – A criminal case against head of the Investigative Committee's Internal Security Directorate Mikhail Maksimenko, charged with taking $550,000 in bribes, has been forwarded to the Moscow City Court for hearing, the press-service of the Prosecutor General's Office stated on its Telegram account.
Actions of the defendant were classified as taking two large-scale bribes. He is to stay in detention until January 19, 2018.
According to prosecutors, in 2016, Maksimenko and his accomplice received $500,000 bribe for help with one of criminal cases. He is also charged with taking $50,000 bribe in 2015 for organizing unlawful criminal prosecution of law enforcement officers in the interests of a bribe-giver.
The defendant has been arrested along with other high-ranking investigators, his deputy Alexander Lamonov and the First Deputy Head of the Investigative Committee's Moscow Directorate, General Denis Nikandrov.
The three officers were detained as part of a case over extortion of 8 million rubles (about $138,000 at the current exchange rate) that involved a gang leader Zakhariy Kalashov. In addition, investigators believe that they extorted 10 million rubles (about $170,000) from a head of a large joint-stock company. The defendants deny their connections to Kalashov.