Italy refuses to extradite alleged accomplice of Berezovsky's son-in-law to Russia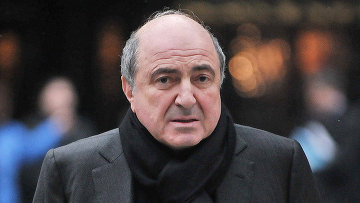 09:59 13/12/2017
MOSCOW, December 13 (RAPSI) – An Italian court has denied Russia's request to extradite businessman Mikhail Nekrich, an alleged accomplice of Georgy Shuppe, the son-in-law of late prominent tycoon Boris Berezovsky, lawyer Konstantin Rivkin representing Nekrich has told RAPSI.
In Russia Shuppe and Nekrich are charged with organizing the murder of Alexander Mineyev, the founder of Partiya store chain, and fraud involving his property. Both defendants were arrested in absentia in February 2015.
According to Rivkin, the Chamber of Genoa's Court of Appeals refused to extradite Nekrich because Italian and Russian legal defenders managed to convince the court that investigators don't have sufficient evidence.
Earlier, Shuppe's attorney Vladimir Krasnov told RAPSI that investigative team does not have evidence of his client's involvement in Mineyev's murder because Shuppe lives in London for a long time and there is no proof that he was in Russia when the crime was committed.
Mineyev, the former owner of Partiya stores, was killed in January 2014. Allegedly, the killer, sitting in a nearby car, shot almost an entire magazine into the businessman. Investigation found that the murder may have been organized by some of his employees.