Russian Supreme Court clarifies interpretation of fraud with respect to receipt of loans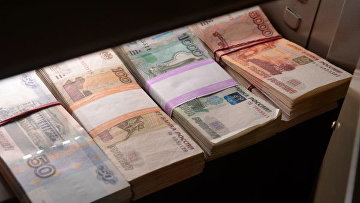 11:42 30/11/2017
MOSCOW, November 30 (RAPSI) – Russia's Supreme Court has clarified that obtaining of preferential loans in a wrongful way by businesspersons should not be interpreted as a fraud, but rather as an unlawful receipt of a credit, RAPSI learnt at the session of the Court Plenum on Thursday.
In case potential creditors are deliberately misguided about operational or financial standing of persons seeking loans, be it a sole entrepreneur or a firm's manager, in case the misrepresentation of the situation is aimed not at embezzlement, but obtaining of a loan or getting preferential terms thereof, while would-be borrowers intend to keep their contractual obligations, these actions should be seen as an unlawful receipt of a credit, and not as a fraud, the materials of the Plenum read.
On the contrary, when borrowers deliberately misinform creditors with the aim to disclaim liability to pay, such actions should be interpreted as a fraud, the document reads.
According to the Supreme Court Plenum materials, false information as to place of work, revenues, financial standing, debts, and encumbered assets should be seen as deception.