Member of Tablighi Jamaat extremist organization sentenced to two years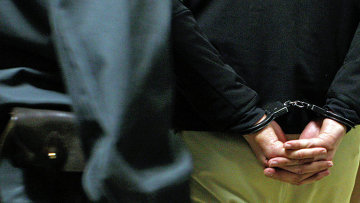 12:41 29/11/2017
MOSCOW, November 29 (RAPSI) – A member of the extremist organization Tablighi Jamaat prohibited in Russia Kubanytchbek Sadyrov has been sentenced to two years in a penal colony, the press-service of Moscow's Babushkinsky District Court told RAPSI on Wednesday.
Sadyrov was found guilty of participating in activities of a prohibited organization. The case was reviewed under special procedure without examination of evidence.
There are eight other defendants in the case, who are citizens of Russia, Kazakhstan and Kyrgyzstan. They deny wrongdoing and their criminal cases will be reviewed in separate proceedings.
According to media reports, the defendants recruited new members into the organization, studied banned literature and planned to create a "so-called khalifate" in Russia.
On May 7, 2009, Tablighi Jamaat movement was declared extremist by the Supreme Court and its activities were prohibited in Russia.