ECHR awards €10,000 to Bolotnaya case defendant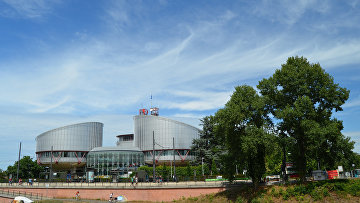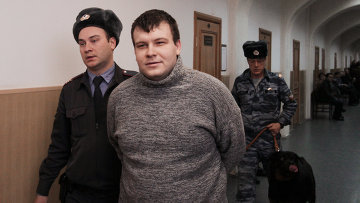 15:45 28/11/2017
MOSCOW, November 28 (RAPSI) – The European Court of Human Rights (ECHR) on Tuesday held that the rights of Nikolay Kavkazsky, a defendant in the Bolotnaya Square riot case, had been violated in part during his detention, and awarded €10,000 in compensation to the applicant.
In his complaint, Kavkazsky demanded €20,000 in compensation for material damage and €50,000 for moral harm.
Public protests erupted on Bolotnaya Square in May 2012. The rally culminated in clashes between protesters and the police. Over 400 people were arrested, and scores were injured when protesters briefly broke through police lines.
In late July 2012, the applicant was arrested and put in detention. He has been charged with participation in mass disorder accompanied by violence. His motions for the house arrest because of medical reasons have been dismissed.
Only in August 2013, the Moscow City Court released the applicant from detention and put him under house arrest. In December of the same year, he applied for the termination of criminal proceedings against him under the Amnesty Act. Moscow's Zamoskvoretsky District Court granted his motion and lifted the house arrest.
Kavkazsky lodged an application with the European Court of Human Rights in January 2013. He complained that his arrest and detention "had not been based on relevant and sufficient reasons and alleged that various aspects of his detention had amounted to degrading treatment." The applicant claimed that Russian authorities had violated provisions of Article 3 (prohibition of tortures), Article 5 (right to liberty), and Article 6 (right to a fair trial) of the European Convention on Human Rights (the Convention).
According to Russia's Government, the applicant's detention was related to the gravity of brought charges. The Government also contended that Kavkazsky "had been receiving regular medical care and that he had not raised any health issues before the public commission for the monitoring of detention facilities during their visits. They denied that he had lodged a formal complaint about the lack of medical assistance."
The Strasbourg court held that there had been no violation of Article 3 of the Convention "as regards the alleged failure to provide the applicant with adequate medical assistance." However, the Court found violation of the same article in respect of the conditions of transfer to and from court, and the confinement in a glass cabin in courtroom. According to the ECHR ruling, there has been also a violation of Article 5§3 of the Convention. The complaint under the Article 6 of the Convention was dismissed.