Secret case documents should be available to all litigants – Russian Constitutional Court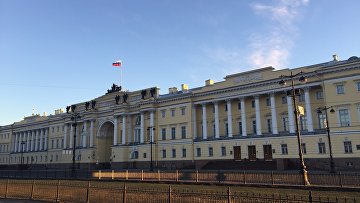 14:55 24/11/2017
MOSCOW, November 24 (RAPSI) – Russia's Constitutional Court has clarified that all litigants should have access to secret case documents, notwithstanding if they hold a security clearance or not, a decision published on the Court's official website reads on Friday.
The Constitutional Court examined a complaint filed by ex-policeman Yevgeny Gorovenko, who petitioned it to check if certain provisions of the law on state secrets were in compliance with the Russian Constitution.
Gorovenko was fired from the police for dereliction and sentenced on false denunciation charges. In spite of the fact that the former policeman could obtain a judgement granting him access to his case materials, investigators declined the request on the grounds they were under seal.
According to the applicant, the law failed to fully designate the scope of persons granted access to case materials containing state secrets, and the rules he disputed infringed on his right to judicial remedy.
In its decision, the Constitutional Court noted that if case materials under seal directly affected the rights of a litigant, be it a suspect or a complainant, such a person should be guaranteed to be able to take part in criminal proceedings on the equal basis with investigative authorities and to present his or her position with respect to the case.
The Constitutional Court stressed that in order to keep secrecy it would suffice to warn litigants of liability for disclosure of state secrets.
The decision issued by the Constitutional Court requires Gorovenko case to be reconsidered.