Russian court reduces amount of recovery from HSBC to firm formerly related to Browder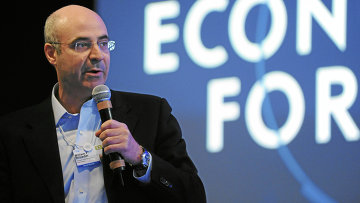 17:10 23/11/2017
MOSCOW, November 23 (RAPSI) – The North Caucasus District Commercial Court has reduced the amount to be collected from HSBC Management (Guernsey) and HSBC Bank (RR) in favor of Dalnaya Step, a company believed to be formerly under the control of William Browder's Hermitage Capital Management, by $255,500 and £1,800,000 respectively, according to court records.
In June, an acting manager of Dalnaya Step filed a claim to collect funds totaling to 1.8 billion rubles (about $31 million) from the defendants, who were formerly in control of it. In August, the Commercial Court of the Republic of Kalmykia granted the lawsuit. HSBC appealed the ruling.
On March 21, 2016, the court ruled to resume bankruptcy proceedings with regard to Dalnaya Step. According to an acting manager back then, proceedings were still in effect and there was a need to make former controllers of the company accountable.
In 2015, the department of Russia's Federal Tax Service (FTS) for the Republic of Kalmykia filed a motion with the court to declare void a decision made in October 2007 to complete the liquidation of Dalnaya Step. The FTS department said the reason for the petition is that Russia's Interior Ministry is investigating Alexander Dolzhenko, former bankruptcy management at Dalnaya Step, on suspicion of premeditated bankruptcy.
Browder stands charged with several economic crimes in Russia, including premediated bankruptcy and tax evasion, according to lawyer Alexander Antipov.
Earlier, the Tverskoy District Court arrested Browder in absentia on charges of embezzling stock of Russia's oil giant Gazprom. According to Russian authorities, Browder illegally bought over 130 million Gazprom shares worth at least 2 billion rubles ($34 million at the current exchange rate) at a lower, intra-market price through a Russian company he controlled, Kameya LLC, which amounts to large financial loss for Russia.
However, the United Kingdom refused to extradite its national.
In 2013, a Russian court sentenced Browder in absentia to 9 years in prison. The court found that from 1997 to 2002, Hermitage Capital auditor Sergey Magnitsky created and applied an illegal tax evasion scheme in the interests of Browder.
Magnitsky worked for Firestone Duncan and represented Hermitage Capital, which the Russian authorities accused of tax evasion. Magnitsky was arrested on fraud charges in November 2008 and found dead in a Moscow detention center in November 2009. The lawyer's death provoked an international outcry.
In July 2013, Moscow's Tverskoy District Court found Magnitsky guilty of tax evasion and closed the case due to his death. According to the case materials, Magnitsky's and Hermitage Capital director William Browder's actions cost Russia over 500 million rubles ($8.5 million).