Probe opened into $96 million embezzlement at Russian bank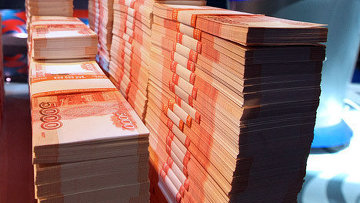 16:39 23/11/2017
MOSCOW, November 23 (RAPSI) – A criminal case has been launched over embezzling 5.6 billion rubles ($96 million) from Russia's Finprombank, the Investigative Committee's press service reports Thursday.
According to investigators, from 2015 to 2016, unidentified persons stole the money from the bank under the guise of conclusion of several civil law contracts, which they were not going to execute.
The case has been opened based on the report of the Central Bank of Russia made in December 2016. The Central Bank reported that the Finprombank's assets did not exceed 15.9 billion rubles ($272.5 million), while the bank's obligations were estimated at 39.5 billion rubles ($677 million). The main reason of the bank's asset value insufficiency to fully meet the creditors' claims was siphoning off assets by granting knowingly loss loans, according to the statement.
Finprombank was declared bankrupt by the Moscow Commercial Court on October 24, 2016.