Newspaper journalist fined for illegal work activity in Russia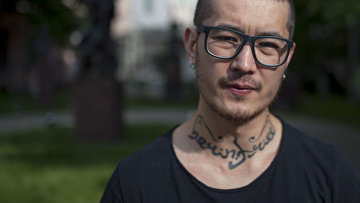 10:10 22/11/2017
MOSCOW, November 22 (RAPSI) – The Basmanny District Court of Moscow has fined a reporter for Novaya Gazeta newspaper Ali Feruz (Khudoberdy Nurmatov) 5,000 rubles (about $84) for illegal labor activity in Russia, the court's spokesperson Yunona Tsareva has told RAPSI.
Addotionally, the court ordered his deportation from Russia.
However, the journalist's deportation is suspended over the ruling of the European Court of Human Rights (ECHR), Tsareva added. The deportation process will remain halted while his case is reviewed by the Strasbourg court.
On August 3, a court in Moscow held that Ali Feruz must be deported to Uzbekistan for violating emigration rules. He was also fined 5,000 rubles and put in a special temporary residence center for foreign citizens. The journalist pleaded not guilty. Feruz said that his life would be in danger if he is deported.
On August 4, the ECHR held that Feruz can't be deported during the hearing of his case in Strasbourg.
Feruz, who applied for refugee status in Russia in 2014, was forced to leave Uzbekistan in 2008 because of refusal to cooperate with the country's security agencies and tortures.
The Union of Journalists, Amnesty International and Russia's Presidential Council for Human Rights have already asked the authorities not to deport Feruz. The Human Rights Council claimed that the ordered deportation of Feruz to Uzbekistan contravenes Russia's Constitution and the European Convention on Human Rights.
The President's spokesman Dmitry Peskov said in turn that the authorities are aware of this problem. The situation is rather complicated, and several factors do not allow to put aside the occurred violations, he added.