Russian man wanted for killing Forbes Editor Khlebnikov arrested in Ukraine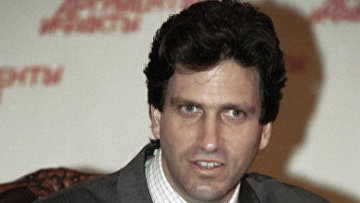 10:43 20/11/2017
MOSCOW, November 20 (RAPSI) – A Russian national allegedly involved in the murder of Paul Khlebnikov, the founding editor of the Russian edition of Forbes magazine, has been arrested in Kiev, the Ukrainian Security Service has announced.
The arrested man, who had been put on the international wanted list for commission of serious crimes, joined a criminal gang involved in extorting money from businessmen in Ukraine. Kiev authorities will decide on his extradition soon, the statement reads.
Editor in chief of Forbes Russia magazine, Paul Klebnikov, 41, was shot dead on July 9, 2004. Two natives of Chechnya, Musa Vakhayev and Kazbek Dukuzov, were tried in this case along with Moscow notary Fail Sadretdinov. In May 2006, they were acquitted by jury and released. Russia's Prosecutor General's Office appealed the ruling. In November 2006, the Supreme Court of Russia overturned the acquitting judgment. However, Vakhayev and Dukuzov fled Russia. Sadretdinov was finally acquitted in this case in April 2008. Organizers of the murder have not been identified.