Seizure of $1.6 mln owned by Russian Postal Service's ex-director extended for 2 months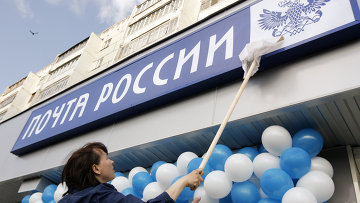 16:28 13/11/2017
MOSCOW, November 13 (RAPSI) – Moscow's Basmanny District Court extended the seizure of more than 95 million rubles ($1.6 million) belonging to ex-director of the Russian postal service Pochta Rossii Dmitry Strashnov until January 13, the court's spokesperson Yunona Tsareva told RAPSI on Monday.
Moreover, the the postal service's ex-head was prohibited from conducting account transactions and managing funds deposited into the seized accounts up to the stated amount of damage.
Reportedly, the court ruling was issued in connection with a controversial 95.4-million-ruble payment Strashnov received as performance reward in 2014.