Moscow court's refusal to hear Russian journalist's claim against FSB appealed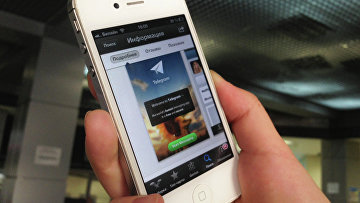 15:33 09/11/2017
MOSCOW, November 9 (RAPSI) - Prominent Russian journalist Alexander Plyushchev wrote on his Twitter account on Thursday that he had lodged an appeal against refusal of Moscow's Meshchansky District Court to hear his lawsuit against the Federal Security Service (FSB) over Telegram messages decoding.
The court earlier returned the claim to the plaintiff. "Judge Irina Afanasyeva decided that FSB's demands to access correspondence, including my own, don't concern my interests," Plyushchev wrote on his Telegram account in late October.
On October 25, Plyushchev and other prominent journalist Oleg Kashin filed lawsuits against FSB. The applicants explained that actions of the security service violate their right to confidential conversation with sources of information.
In June, head of the communications watchdog Roskomnadzor Alexander Zharov requested the Telegram management to comply with the Russian legislation or face blocking of the messenger.
Telegram founder Pavel Durov has agreed to register the service in Russia. However, he refused to abide by "laws incompatible with Telegram privacy policy," Durov wrote on his VKontakte (VK) page in late June.
In July, Durov reportedly received the FSB requests to provide information for decoding messages of six app users. In September, law enforcement authorities drew up administrative protocols against Telegram because of law violation, as Durov failed to reply for the request.
On October 16, the court fined the Telegram 800,000 rubles (about $14,000) for refusal to provide information to FSB. The service was found guilty of failure to store and (or) furnish information on users and their messages to law enforcement agencies.
According to the Federal Law "On Information, Information Technologies and the Protection of Information", organizers of information distribution on the Internet must submit information about users and their messages to the authorized governmental bodies conducting investigative activities and ensuring the state security.