Two former regional ministers get prison terms for abuse of office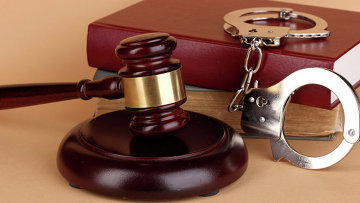 17:42 07/11/2017
MOSCOW, November 7 (RAPSI) – A court has sentenced former ministers of the Omsk region Rita Fomina and Oleg Ilyushin to 2 and 6 years in prison respectively for abuse of power that caused a 1.3-billion-ruble damage ($22 million), the Investigative Committee's press service reports Tuesday.
Investigators and court found that former regional minister of transport system development Ilyushin acting in the interests of the Mostovik construction firm intentionally issued two illegal written directives as part of government contracts on construction of a road and hydroelectric complex in the region and violated provisions of state contracts and government procurement legislation in December 2013.
In 2014, Ilyushin conspired with ex-regional finance minister Fomina gave 205 million rubles ($3.5 million) of budget funds to Mostovik on the request of ex-CEO of the company Oleg Shishov as an advance under a construction contract. The company has not fulfilled the obligations under the agreement and has not returned the money.
The defendants caused a 1.3-billion-ruble damage to the region, investigators claim.
Shishov was convicted and sentenced to 4 years in prison for evading 500 million rubles of taxes ($8.5 million) in September 2016. He pleaded guilty and requested his case to be reviewed under a special procedure envisaging no examination of evidence.