Russian cadet charged with abetting terrorism to stay in detention until January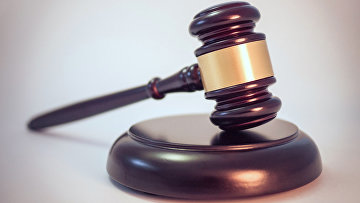 16:58 03/11/2017
ST. PETERSBURG, November 3 (RAPSI, Mikhail Telekhov) – The St. Petersburg Garrison Military Court on Friday extended the detention of the A.F. Mozhaisky's Military-Space Academy's cadet Vadim Osipov, who stands charged with abetting terrorism, until January 8, his lawyer Vitaly Cherkasov told RAPSI.
Investigators believe that the cadet was involved in inducing and recruiting his course mates for terrorist activities and/or provided financial aid to terrorists. A book banned as extremist has been uploaded to his smartphone, according to investigators. Moreover, a copy book paper containing the barrack's scheme and capture plan have been seized from him.
Osipov claimed that he had discussed the St. Petersburg metro terror attack that occurred on April 3 and actions of security services. The cadet stated that he had drawn the barrack's scheme in order to think the safety system through and discuss shortcomings for self-education.
The A.F. Mozhaisky Military Space Academy is a military educational institution providing training for specialists of the Aerospace Forces and other types of the Armed Forces in 40 different military specialties.