Russian lawyer asks Electoral Commission to implement ECHR ruling on prisoner voting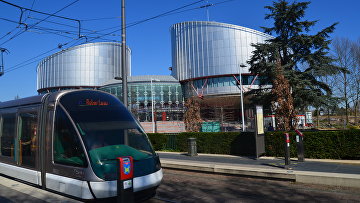 15:47 22/09/2017
MOSCOW, September 22 (RAPSI) – Lawyer Igor Trunov has filed a claim on alleged violation of electoral rights with Russia's Central Elections Commission asking it to implement the European Court of Human Rights' (ECHR) ruling on convicts' right to vote, the lawyer's statement available to RAPSI reads on Friday.
Trunov represented interests of claimants in Yartsev v. Russia case in ECHR. According to the court's ruling, prohibition for convicts to vote, written down in the Russian Constitution, is automatic and non-selective, contradicting the European Convention on Human Rights and its Protocols. The Court proposed Russia to allow participation of convicts in elections by political action or new reading of the Constitution.
In particular, he noted that the Protocol No. 1 of the Convention grants person a right to influence membership of a legislative branch of power. The Protocol permits restriction of a person's electoral right in certain cases but such restrictions are not supposed to be groundless, Trunov notes. He argues that Russian legislation related to enforcement of the Penal Code does not mention restriction of electoral rights meaning that this measure is not related to enforcement of criminal punishment.
The lawyer recalled the September 18, 2016 elections in Russia, which listed nearly 112 million voters but not a single convict. It is of special concern to Trunov that next large-scale elections, Presidential ones, set for March 2018 will also be held without ECHR provisions being implemented. He asks the Elections Commission to implement them, organize a census of convicted persons in penal colonies and detention centers and to provide information related to measures taken.