Ex-court secretary to stay in detention for alleged attempt to vacate sentence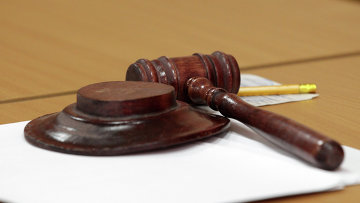 10:59 22/09/2017
MOSCOW, September 22 (RAPSI) – The St. Petersburg City Court has upheld detention for a former secretary of the Oktyabrsky District Court Alexander Eyvazov, charged with attempting to overturn a sentence given to municipal lawmaker Timofey Kungurov, lawyer Ivan Pavlov told RAPSI on Friday.
Earlier, Pavlov said that the defendant's lawyers believe he is not guilty and that the court, where Eyvazov used to work, exploited the situation against the former secretary. According to the attorney, the defendant was working on Kungurov's case only for one day and got ill shortly thereafter. Allegedly, another secretary worked on the case and Eyvazov was asked to sign record written by that person. When Eyvazov refused, he was fired and became the defendant in the criminal case.
Investigators say that on November 15, 2016, Eyvazov acted as the secretary at the hearings in a criminal case against Kungurov and was responsible for keeping record of the trial. However, he did not sign the court record on time.
In accordance with the Russian Criminal Procedure Code, Eyvazov had to produce and sign the court record within three days. Investigators believe that having personal enmity with a judge in the case he wanted to reverse the sentence. Investigators allege that he failed to complete his task on purpose and caused insurmountable obstacles for justice.
Judge Irina Kerro reviewed a case against Timofey Kungurov, a municipal lawmaker charged with attempted fraud. Sentence against Kungurov was not cancelled because the judge complained about Eyvazov to a law enforcement agency. Kungurov was found guilty and sentenced to 1.5 years in a penal colony.