Five defendants in Moscow cemetery clashes case plead not guilty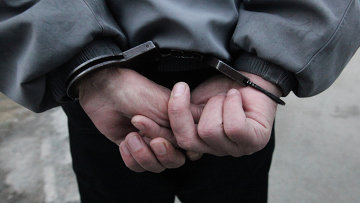 13:59 21/09/2017
MOSCOW, September 21 (RAPSI, Lyudmila Klenko) – Five defendants in a criminal case over violent clashes at Moscow's Khovansky cemetery involving large numbers of people have pleaded not guilty, the spokesperson of Moscow's Shcherbinsky District Court Svetlana Yekhtanigova told RAPSI on Thursday.
Earlier, a prosecutor read indictment in the case. The defendants are charged with intended infliction of light harm to health committed from ruffian-like motives with guns, intentional destruction or damage to property, and organized hooliganism committed in collusion.
In May 2016, about 200 people were involved in fights at the largest cemetery of Moscow with three people dying from injuries and 112 being detained. According to investigators, the conflict behind these fights is related to competition for the cemetery's service market.
Overall, there are sixteen defendants in this case, including head of one of the territorial directorates for ritual services in Moscow "Ritual" Yury Tchabuyev, police officer Nikita Moshenko and alleged organizer of clashes Alexander Bocharnikov. Depending on their alleged roles in the fights defendants have been charged with organization of riots, participation in riots, infliction of grave harm to a person resulted in death and abuse of office leading to grave consequences.
Investigators believe that Tchabuyev and Bocharnikov organized the clashes in order to drive away immigrants from the cemetery by force. One of the defendants pleaded guilty in full and testified against others.