Russian Constitutional Court to review law allowing providers to read personal emails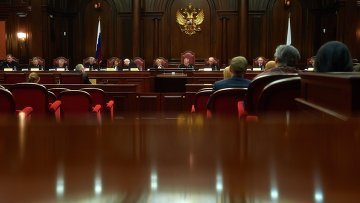 16:45 15/09/2017
MOSCOW, September 15 (RAPSI) – Russia's Constitutional Court will consider an appeal against provisions of the law on information allowing providers of communication services to gain access to privacy of the users' correspondence, RAPSI learnt from the court's representative on Friday.
According to case documents, applicant Alexander Sushkov was fired from his job after he sent work documents and personal data on his colleagues from his professional email account to his personal one. The employer considered these actions in violation of the non-disclosure agreement, serving as part of Sushkov's work contract. He tried to appeal this decision in Russian courts but those ruled in favor of the employer.
Sushkov argued that email operator acting as a provider of communication services had to uphold his right for confidentiality. Courts, on the other hand, noted that the company providing email services owns transferred information. In accordance with the terms of use agreement between a client and a provider, the latter may restrict or grant access to data contained in email accounts potentially providing third parties with confidential information.
The applicant believes that the law provisions contradict Constitutional right to privacy of correspondence by granting a provider access to information contained in electronic messages.