Russian Supreme Court to hear appeal against sentence in Nemtsov murder case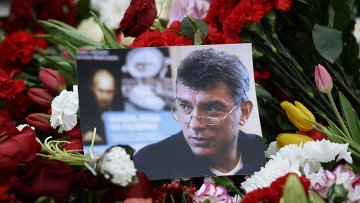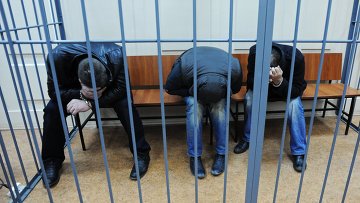 12:56 12/09/2017
MOSCOW, September 12 (RAPSI) – The Supreme Court of Russia will consider an appeal against the sentence of five men convicted of killing opposition politician Boris Nemtsov on October 10, according to the court's website.
On July 13, the Moscow District Military Court sentenced murderers of Nemtsov to prison terms varying from 11 to 20 years. The court ruled in accordance with the will of the jury panel founding all defendants guilty. Zaur Dadayev, Nemtsov's first-hand killer was sentenced to 20 years. Anzor Gubashev was sentenced to 19 years, Shadid Gubashev to 16 years, Temirlan Eskerkhanov to 14 years and Khamzat Bakhayev to 11 years. All defendants will serve their time in a high-security penal colony. The court fined defendants 100,000 rubles (about $1,700). Shadid and Anzor Gubashev, Eskerkhanov and Bakhayev were also subjected to additional restriction of freedom for two years.
A prosecutor has requested to sentence Dadayev to life. She also demanded a 23-year prison term for Anzor Gubashev, a 21-year prison sentence for Shadid Gubashev, 19 years in prison for Eskerkhanov and 17 years for Bakhayev. Bakhayev's lawyer Zaurbek Sadakhanov asked the judge to pardon his client. A lawyer representing Nemtsov's family also reinforced previously stated opinion that there is not enough evidence to prove Bakhayev's guilt.
In late June, jurors found all the defendants guilty of involvement in the politician's murder and illegal trafficking in firearms and ammunition. According to the verdict, they did not deserve leniency.
The jury panel stated that one of defendants, Dadayev, conspired with others, was stalking and collecting data on Nemtsov, prepared murder and killed the politician himself, shooting his victim at least six times from an unidentified gun.
Boris Nemtsov, 55, a prominent opposition politician, who held a number of high-ranking posts in the Russian government in the 1990s and in the 2000s joined the opposition, was shot down in the center of Moscow as he walked across a bridge near the Kremlin on the night of February 28, 2015.
Investigators believe that the conspirators had thoroughly prepared to commit this crime and spied on the victim.
Ruslan Mukhudinov, a former officer in Chechen Interior Ministry, is believed to be a mastermind of the murder. He was placed on the international wanted list in November 2015. Beslan Shavanov, who allegedly was also implicated in the crime, reportedly killed himself when police tried to arrest him.
Criminal prosecution of Shavanov was dismissed because of his death. Investigation into Mukhudinov is underway.