Russian teacher charged with calling for riots appeals his detention in ECHR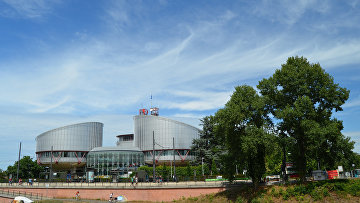 13:56 04/09/2017
MOSCOW, September 4 (RAPSI) – Lawyers of the Moscow Finance and Law University's ex-teacher of mathematics Dmitry Bogatov, charged with calls for riots, have appealed his detention in the European Court of Human Rights (ECHR), attorney Alexey Liptser told RAPSI on Monday.
According to the lawyers, the Russian authorities violated Article 5 (Right to Liberty and Security) of the European Convention of Human Rights.
This spring, the Presnensky District Court of Moscow ruled to detain Bogatov. Later, the court ruled to put the defendant under house arrest on request of investigators. Bogatov is charged with public calls for carrying out terrorist activity with the use of the Internet and organization of mass riots.
Investigators believe that on March 29 of 2017, a person hiding identity behind a pseudonym published texts calling for radically extremist actions. Law enforcement agencies involved in the case say it was Bogatov who published calls for mass riots using special computer programs.