Russian Defense Ministry seeks to recover $90.5 mln from aircraft manufacturer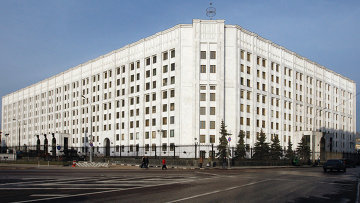 13:58 31/08/2017
MOSCOW, August 31 (RAPSI) – The Moscow Commercial Court has registered a claim filed by the Russian Defense Ministry, which seeks to recover 5.3 billion rubles (about $90.5 million) from Sukhoi Company (JSC), the court documents read on Thursday.
Earlier today, the court dismissed an Aeroflot claim seeking to recover 576 million rubles (about $10 million) from Sukhoi, the manufacturer of Sukhoi Superjet 100 (SSJ100).
In 2015, the Moscow District Commercial Court cancelled proceeding over an appeal filed by Sukhoi against the recovery of 92.7 million rubles (about $1.5 million) in favor of Defense Ministry for failing to provide 10 planes on schedule.
In 2014, the Moscow Commercial Court ruled the aircraft producer to compensate the ministry with 583.3 million rubles (nearly $10 million) but the court of appeals has later changed the ruling.