Teenagers guilty of cruelty to animals sentenced up to 4 years in prison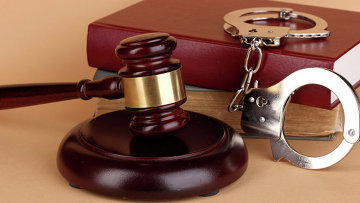 10:50 25/08/2017
MOSCOW, August 25 (RAPSI) – The Industrialny District Court of Khabarovsk has sentenced a group of young criminals to prison terms varying from 3 to 4 years for cruel murders of animals, incitement of hatred, and other crimes, press-service of the Russian Investigative Committee states on Friday.
Two young girls and one young man were found guilty of cruelty to animals, robbery, violation of religious feelings, and incitement of hatred. One of the girls was sentenced to 4 years and 3 months, another one to more than 3 years, and the young man was sentenced to three years in jail.
The court found that in summer of 2016 two girls were cruelly maiming and murdering animals and published images of their actions online. Investigators alleged that they abused about 15 animals and birds. More crimes were revealed later.
In 2015 and 2016, one of the girls published images and texts violating religious feelings of people of faith on her VKontakte page. From March to October 2016, she and her accomplice published video containing scenes of abasement of human dignity. According to investigators, in July 2016, the girls committed an assault related to robbery against a Khabarovsk resident.