Defendant in Russian President's residence embezzlement case to stay in detention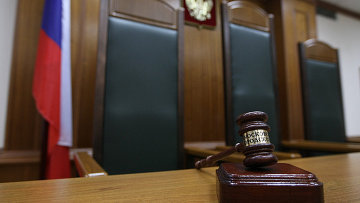 10:58 17/08/2017
MOSCOW, August 17 (RAPSI, Lyudmila Klenko) – Moscow's Basmanny District Court has extended the detention of the state-run company Atecks' ex-chief Andrey Kaminov allegedly involved in embezzling funds allocated for construction and reconstruction of the presidential residence in Novo-Ogaryevo (Moscow region), the court's press service told RAPSI on Thursday.
Kaminov will remain in jail until November 21.
Earlier, the court extended the detention of other defendants, Atecks' former first deputy director Stanislav Kyuner, ex-head of Stroyfasad contractor Sergey Litvinov, head of another contractor firm Dmitry Torchinsky and businessman Sergey Perevalov, for the same period. Kyuner, Torchinsky and Litvinov are charged with participation in a criminal group and embezzlement; Perevalov is charged only with embezzlement.
Kyuner, Torchinsky and Perevalov have pleaded guilty. Kaminov and one more defendant, businessman Alexander Rodionov deny their involvement in the crime.
Russia's Investigative Committee has initiated and is currently investigating a criminal case against a criminal gang over large-scale embezzlement of state funds allocated for the execution of various construction projects of federal importance. Damage caused by the criminal is estimated at around 225 million rubles (about $4 million), according to investigators.