Russian ex-banker Gitelson appeals arrest warrant in $334 mln embezzlement case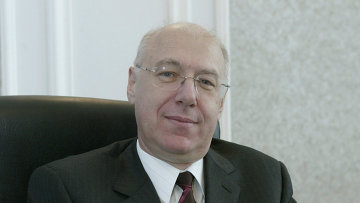 16:55 14/08/2017
ST. PETERSBURG, August 14 (RAPSI) – Ex-chairman of Inkasbank Alexander Gitelson has filed an appeal against an order to put him on the federal wanted list on charges of embezzling 20 billion rubles ($334 million), RAPSI learnt in the Vasileostrovsky District Court of St. Petersburg on Monday.
Gitelson failed to appear before investigator for bringing charges on July 11. Therefore, an arrest warrant was issued for him.
Later, he was put on the international wanted list. Investigators claim that Gitelson has fled to Austria. In June 2017, the Austrian authorities agreed to prosecute Gitelson, the Investigative Committee said.
From March 2007 to October 2008, the defendant acting as the Board Chairman of Bank of East-European Finance Corporation (EEFC) conspired with Deputy Chairman of the Board Ivan Bibinov to embezzle the bank's funds in the amount of 20 billion rubles under the pretense of credit granting to companies controlled by Gitelson.
Bibinov was given a 4-year suspended sentence with a 5-year probation term in May 2015.
In March 2015, Gitelson was convicted and sentenced to three years for embezzling over 2 billion rubles ($33 million at the current exchange rate) in public funds from Inkasbank. A court in St. Petersburg also fined the banker 500,000 rubles ($8,400).
In April 2011, Moscow's Meshchansky District Court sentenced Gitelson in absentia to five years in prison and a 1 million-ruble ($16,700) fine for embezzling 495 million rubles ($8.3 million) from his acquaintance, MP Adnan Muzykayev.
Later, the court ruled to combine punishments for both crimes and extended prison sentence to five years.
In May 2016, the Commercial Court of St. Petersburg granted Gitelson's petition for his own bankruptcy.