Khrunichev Space Center's $6 mln embezzlement case returned to prosecutors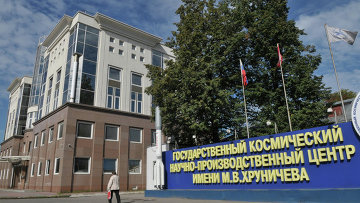 15:14 14/08/2017
MOSCOW, August 14 (RAPSI, Lyudmila Klenko) – The Dorogomilovsky District Court of Moscow has returned a criminal case over embezzlement of 360 million rubles (about $6 million) at the Khrunichev Space Center, to prosecutors, the court's press service told RAPSI on Monday.
According to the court's spokeswoman Yevgeniya Gorokhova, the decision was made today but reasons were not specified.
In December 2016, the court began hearings in a criminal case against other high-ranking managers of the center over embezzlement of 360 million rubles (about $6 mln). Charges were brought against Vladimir Nesterov, former director general of the space center. Investigators believe that Nesterov organized a criminal group to embezzle government funds from the center in 2007. It included Mikhail Yakushin, the center's chief accountant, Dmitry Dyakonov, head of the Ekopravo economic and legal consultancy, and several other unidentified persons.
Investigators believe that the criminal group members signed fraudulent contracts with Ekopravo, paying the organization €22,000 each month for services that were not actually provided. As a result, more than 360 million rubles were allegedly embezzled from the Center's funds, and numerous false financial and accounting documents were made to conceal the fraud.
The Khrunichev State Research and Production Space Center is one of the country's leading space enterprises. Currently the research center's main priority is construction of "Proton" and "Angara" space rockets. In 2014, it was revealed that enterprise faced financial troubles.