Four policemen in Tatarstan charged with torture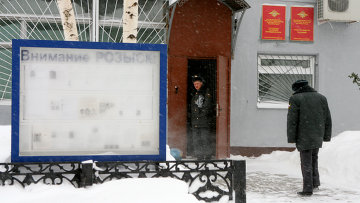 15:00 09/08/2017
MOSCOW, August 9 (RAPSI, Yelizaveta Ponomareva) – Four ex-policemen were charged in the case over death of a deputy head of Kazan's railroad transportation college Pavel Drozdov inflicted by tortures, the victim's lawyer Andrey Suchkov told RAPSI on Wednesday.
Former officers were charged with exceeding official powers with the use of violence leading to death.
Suchkov stated that this is the outcome the victim's side strived to achieve since 2012. He said that this result was achieved only after repeated appeals, including registration of a complaint in the European Court of Human Rights (ECHR).
According to investigators, Drozdov was arrested and brought to a police station in Tatarstan on February 1, 2012. Soon after five policemen entered his cell and beat him while he was tied. Drozdov died from trauma. A criminal case was launched after eight months and back then investigators claimed there was no way to prove that Drozdov suffered great pain from being tied and that policemen did not want to cause him harm or tarnish his dignity.
In April 2017, the victim's brother Sergey Drozdov filed appeal with the ECHR. He noted that Russian authorities violated Articles 2 and 3 of the European Convention of Human Rights (Right to Life and Prohibition of Torture). After the appeal was filed the Investigative Committee brought charges against the four policemen.