Second suspect in murder of European junior wrestling champion apprehended in Russia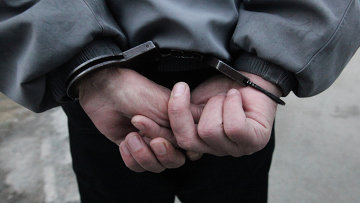 11:28 07/08/2017
MOSCOW, August 7 (RAPSI, Yelizaveta Ponomareva) – One more suspect in the murder of the two-time European junior freestyle wrestling champion Yury Vlasko has been arrested in Russia's region of Buryatia, according to the Investigative Committee's press service.
On August 3, the first suspect in the case was arrested. He admitted his involvement in the sportsman's death but also claimed that he was defending himself from the wrestler. Investigators, however, doubt this version as it contradicts testimony of witnesses.
Both of alleged criminals were charged with murder and detained.
Investigators believe that on the night of July 28 to 29 several participants of a wrestling tournament in the city of Ulan-Ude arrived at the lake Baikal. There, on request of a friend, Vlasko intervened in a conflict between sportsmen and local residents leading to a fight. One of the suspects allegedly stabbed Vlasko in the chest while the other one repeatedly hit him in a head with a metal rod. Both perpetrators fled from the crime scene.