U.S. court sentences Russian hacker Senakh in cyber fraud case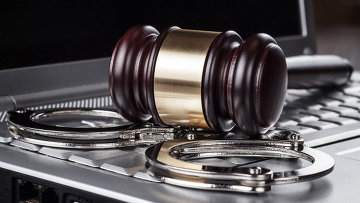 11:31 04/08/2017
MOSCOW, August 4 (RAPSI) – A court in the United States has sentenced Russian citizen Maxim Senakh to 46 months in prison for the role he played in creation and installation of Ebury malware for the purpose of cyber fraud, the press-release of the U.S. Department of Justice reads.
On March 29, Senakh, creator of the malware, known as Ebury, pleaded guilty to infecting computer servers around the globe. The defendant confessed that he was creating accounts with domain registrars for developing the Ebury botnet infrastructure.
Prosecutors asked to sentence Senakh to 54 months in prison while the defendant asked for 36 months. According to the court ruling, the convict will be deported from the United States after he serves his time.
Senakh was arrested in Finland in August 2015 and later extradited to the United States. Russia condemned actions of the two countries and called Senakh's arrest "another demonstration of the illegal practice of arrest of Russian citizens abroad launched by U.S. authorities."
According to the U.S. authorities, the malware "harvested log-on credentials from infected computer servers", allowing the defendant and his accomplices "to create and operate a botnet comprising tens of thousands of infected servers throughout the world, including thousands in the United States." The criminal group members used the botnet "to generate and redirect internet traffic in furtherance of various click-fraud and spam e-mail schemes," the statement of the U.S. Department of Justice reads.