Carlo Pazolini ordered to pay offshore company $11 mln and €8.4 mln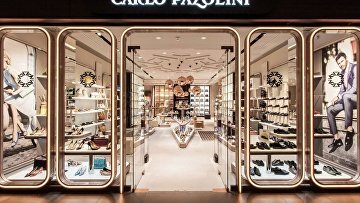 16:50 01/08/2017
MOSCOW, August 1 (RAPSI) – The Moscow Commercial Court has collected $11 million and €8.4 million jointly from Carlo Pazolini Trade Ltd., Carlo Pazolini (Switzerland) SA., and Carlo Pazolini Participations in favor of NPL. Invest Ltd., a company registered in the British Virgin Islands, according to court records.
The court recovered the principal debt plus interest and penalty from the companies. "Firma "Anta", the owner of Carlo Pazolini shoe retailer, was the third party in the case.
Initially, the lawsuit was filed by Alfa Bank. Later, the bank transferred the claim to NPL. Invest Ltd.
On April 6, the court initiated the debt restructuring procedure against Carlo Pazolini's founder Ilya Reznik on ATB Bank's request. On April 14, Alfa Bank filed an application seeking to include a 1.9-billion-ruble debt ($31.5 million at the current exchange rate) on the creditor's list. The application will be considered on August 9.
Carlo Pazolini brand was created in 1991. There are more than 180 company stores on Russia, Italy, China, Greece, Czech Republic, Ukraine, Azerbaijan and Moldova, according to the retailer's website.