Husband of woman sentenced for attempt on his life arrested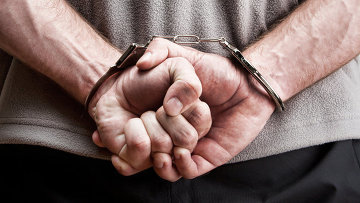 14:59 24/07/2017
MOSCOW, July 24 (RAPSI, Diana Gutsul) – Vladimir Tkachenko, the husband of a woman sentenced to 6 years in prison for attempting on his life, had been arrested in the Altai Region, RAPSI learnt at the Russian Investigative Committee on Monday.
The man is suspected of causing grievous bodily harm to his daughter. The Committee is going to carry out a thorough and objective investigation, and at present formulates indictment and settles the issue of pretrial restrictions, the statement reads.
Oksana Tkachenko, a mother of two, has received 6 years and 8 months in prison for the attempted murder of her husband. However, she has a chance to get back to her children if a criminal case against her is reviewed, Russia's children's rights commissioner Anna Kuznetsova told RAPSI earlier.
According to Kuznetsova, two children of Tkachenko are currently in the custody of their grandmother. The father of a younger daughter, whose life the woman allegedly attempted on, refused to take tutorship.
Earlier, the Investigative Committee Chairman Alexander Bastrykin ordered to check the rulings in the case of Tkachenko, who allegedly tried to defend herself and her son from the former husband.
If the inspection results in retrial, Tkachenko's sentence may be reduced or overturned, Kuznetsova said. Even mitigation of the sentence will make it possible to lodge a motion to suspend the sentence until her children reach the age of 14, she added. Under the current legislation, suspension of punishment in murder cases may be applied only if the given sentence does not exceed 5 years.