London court makes charging order over Russian company ex-manager's property final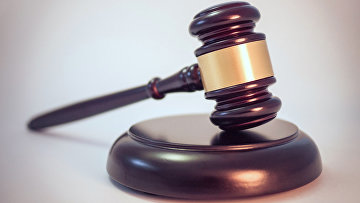 16:55 21/06/2017
MOSCOW, June 21 (RAPSI) – The High Court of Justice by its judgement has made final an interim charging order in respect of a London property beneficially owned by Anatoly Danilitskiy, a former CEO of Russian National Reserve Corporation, ruling in favor of the applicant, Cyrus-based NRC Holding Limited.
According to a copy of the judgement at RAPSI disposal, yet in January 2016 NRC could obtain judgment in default against Danilitskiy in the sum of US$5,000,000 plus interest and costs in the framework of the proceedings it issued in May 2014. At that time, the holding claimed that Danilitskiy committed a series of frauds in 2008 alleging that he procured payments to be made by NRC to companies which he controlled without any commercial justification, in breach of his duties to NRC, and dishonestly.
Seeking to enforce the judgement, in June 2016 the holding could obtain an interim charging order over the property in London, of which Danilitskiy, NRC said, was the beneficial owner, and in April 2017 sought to have this interim order made final.
Nevertheless, this application was opposed by Opal Stem Limited, a BVI company being the legal owner of the property in question, on the grounds that since December 2015 it was beneficially owned not by Danilitskiy, but his elder daughter Polina Maltseva.
Upon examining the arguments presented by the parties, the High Court ruled that "Danilitskiy acquired the beneficial interest by way of a resulting trust when he purchased the Property in the name of Opal Stem and still retains that beneficial interest," and therefore NRC was entitled to the interim charging order in respect of the property in question to be made final.
The application submitted against Danilitskiy in London is just a part of a wider case, in the framework of which the ultimate owner of NRC, Russian businessman Alexander Lebedev, seeks to recover around $120 million from his ex-manager and entities under Danilitskiy's control.
In December 2015 NRC applied for and a Cyprus court granted a worldwide freezing order against Danilitskiy, after the court heard that between 2004 and 2009 a number of payments had been made under his instructions "in breach of duty and dishonestly."